Bhaiji Room Freshener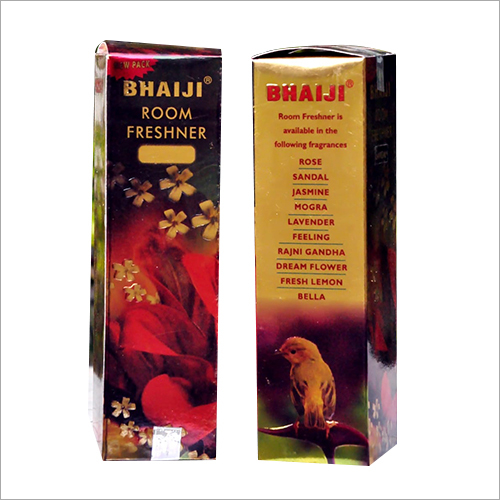 Bhaiji Room Freshener
Price And Quantity
Product Specifications
Product Description
A room freshener is a product designed to enhance the fragrance and overall ambiance of indoor spaces. It is typically available in various forms, including sprays, aerosols, diffusers, gels, or solid forms. Room fresheners are used to eliminate unpleasant odors, freshen the air, and create a more pleasant environment in homes, offices, and other indoor areas.
Frequently Asked Questions:
Q: What is the purpose of a room freshener?
A: The purpose of a room freshener is to improve the air quality and scent within indoor spaces. It helps eliminate or mask unwanted odors caused by cooking, pets, stale air, or other factors. Room fresheners provide a refreshing and inviting fragrance, making the environment more pleasant and welcoming.
Q: How do room fresheners work?
A: Room fresheners work by releasing or dispersing fragrances into the air. The specific mechanism varies depending on the type of freshener. Sprays and aerosols release a fine mist of fragrance, diffusers use a liquid or oil that evaporates slowly, gels emit fragrance continuously, and solid fresheners gradually release fragrance over time.
Q: What are the different types of room fresheners?
A: Room fresheners are available in various types, including sprays, aerosols, plug-in diffusers, reed diffusers, electric diffusers, gel-based fresheners, and solid fresheners. Each type offers different benefits and fragrance dispersal methods to suit individual preferences.
Q: Can room fresheners be used in all areas of the home?
A: Yes, room fresheners can be used in various areas of the home, such as living rooms, bedrooms, bathrooms, kitchens, and closets. However, it is essential to consider the specific requirements of each area and choose appropriate fresheners that complement the space.