Marvel Fabric Perfume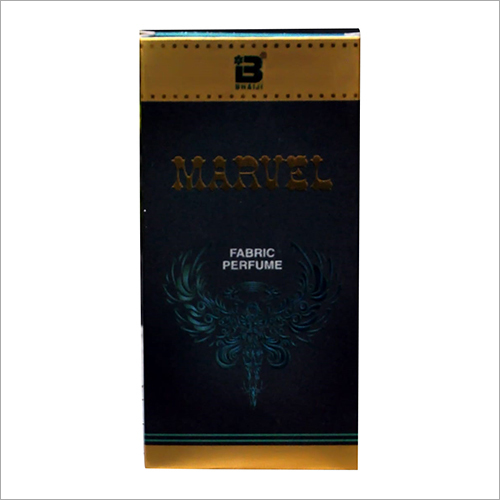 Marvel Fabric Perfume
Price And Quantity
Product Specifications
Product Description
Fabric perfume, also known as fabric freshener or fabric spray, is a scented product specifically formulated to refresh and add fragrance to fabrics. It is designed to be sprayed directly onto fabrics such as clothing, upholstery, curtains, or linens to eliminate odors and provide a pleasant, long-lasting scent. Fabric perfumes are commonly used to freshen up fabrics between washes or to infuse a desired fragrance into the surrounding environment.
Frequently Asked Questions (FAQ) :
Q: What is the purpose of fabric perfume?
A: The purpose of fabric perfume is to add fragrance to fabrics and eliminate unwanted odors. It can be used to refresh clothing that has been worn but doesn't require washing, freshen up upholstery or curtains, or infuse a pleasant scent into linens and other fabrics.
Q: How does fabric perfume work?
A: Fabric perfume typically contains a combination of fragrance oils and odor-neutralizing ingredients. When sprayed onto fabrics, it leaves a fine mist that disperses fragrance molecules, which adhere to the fabric fibers. As the fabric dries, it carries the fragrance, providing a lingering scent.
Q: Can fabric perfume be used on all types of fabrics?
A: Fabric perfumes are generally safe for use on a variety of fabrics, including cotton, linen, polyester, silk, and synthetic blends. However, it is advisable to perform a patch test on a small, inconspicuous area of the fabric before applying it extensively, especially on delicate or sensitive fabrics.
Q: Can fabric perfume replace washing or dry cleaning?
A: Fabric perfume is not intended as a substitute for washing or dry cleaning fabrics. It is designed to provide a temporary fragrance boost between washes or to refresh fabrics that are not soiled. Regular washing or dry cleaning is still necessary to maintain cleanliness and remove deep-seated dirt or stains.